SOCIETY NEWS AND PLAY UPDATES
Due to the continued uncertainty and the woolly "guidelines" given by the government regarding public theatre performances, we have decided to abandon 2020 as a "non-year" for performances and are planning for 2021. "Ladies Day" will now be presented from May 20th to 22nd and "Waiting For God" from October 21st to 23rd.
The good news is that we have decided to resume weekly rehearsals as from Tuesday September 1st at the usual time of 7.30 to 9.30. In the period before stage rehearsals begin for "Ladies Day", we intend to have weekly readings of plays, some of which we will read with an eye to future performance and some which, as they have large casts, just for enjoyment. The main aim is to get together as a social unit. In the first instance we will meet in the theatre, rather than the confines of the dressing room. During the past few weeks we have taken the opportunity to make long needed internal and external improvements to our theatre. Deborah and Leon White, together with Chris & Angela Thorpe, have been very busy landscaping not only the side of the theatre but the land to the rear of the building. Below are photographs of work in progress at the rear of the theatre. As can be seen, the land originally somewhat resembled a jungle! The side entrance to the theatre "Stage Door" has been cleared of grass and weeds and replaced with pebbles.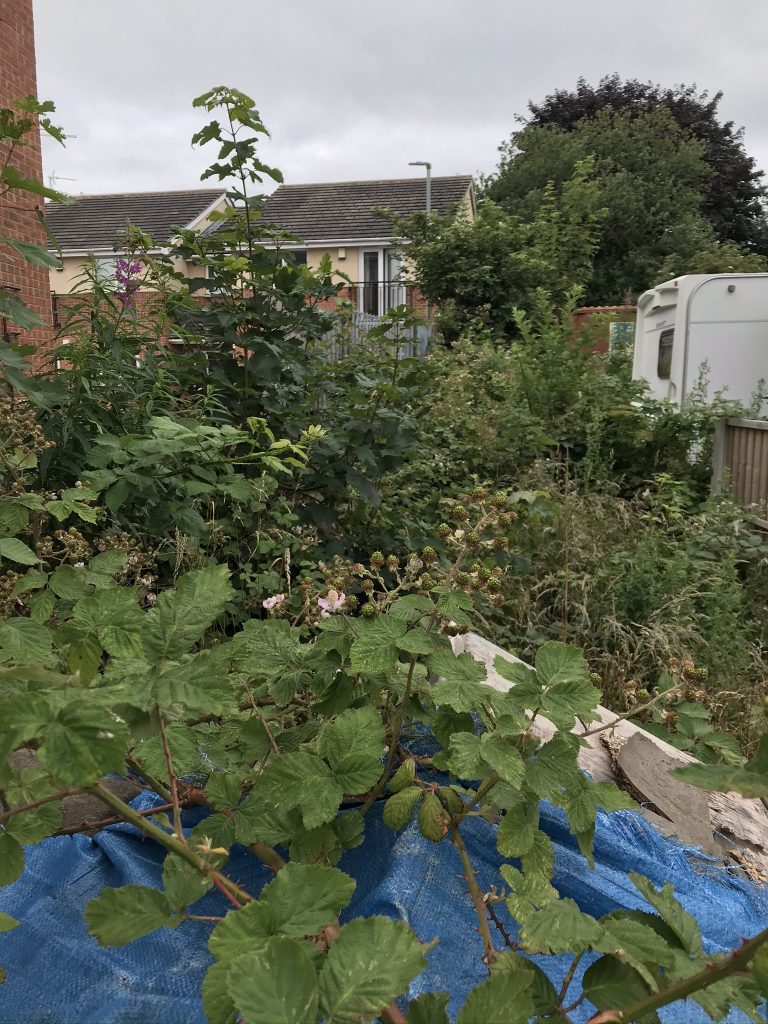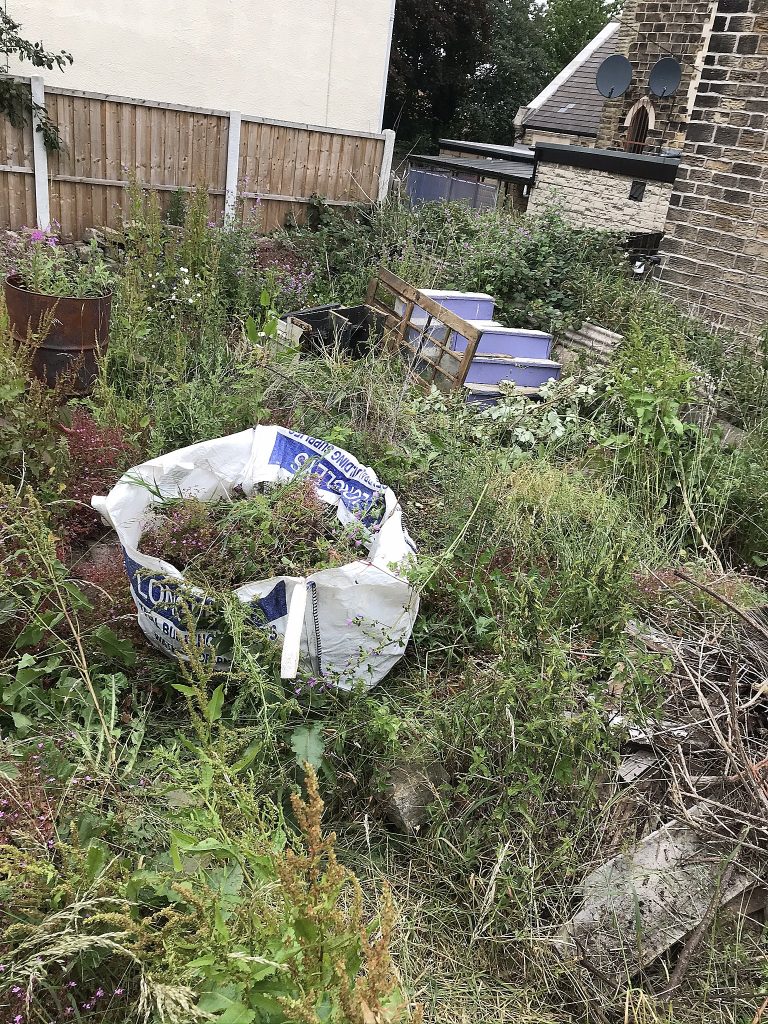 John & Freda Hill have also been busy bees during these past weeks virtually re-wiring the theatre to bring it up to standard. During their labours they uncovered past examples of "cutting corners" – including finding old newspapers in the wall cavity beneath one of the windows on the staircase which had then been topped with plaster! A big thank you to them all!!